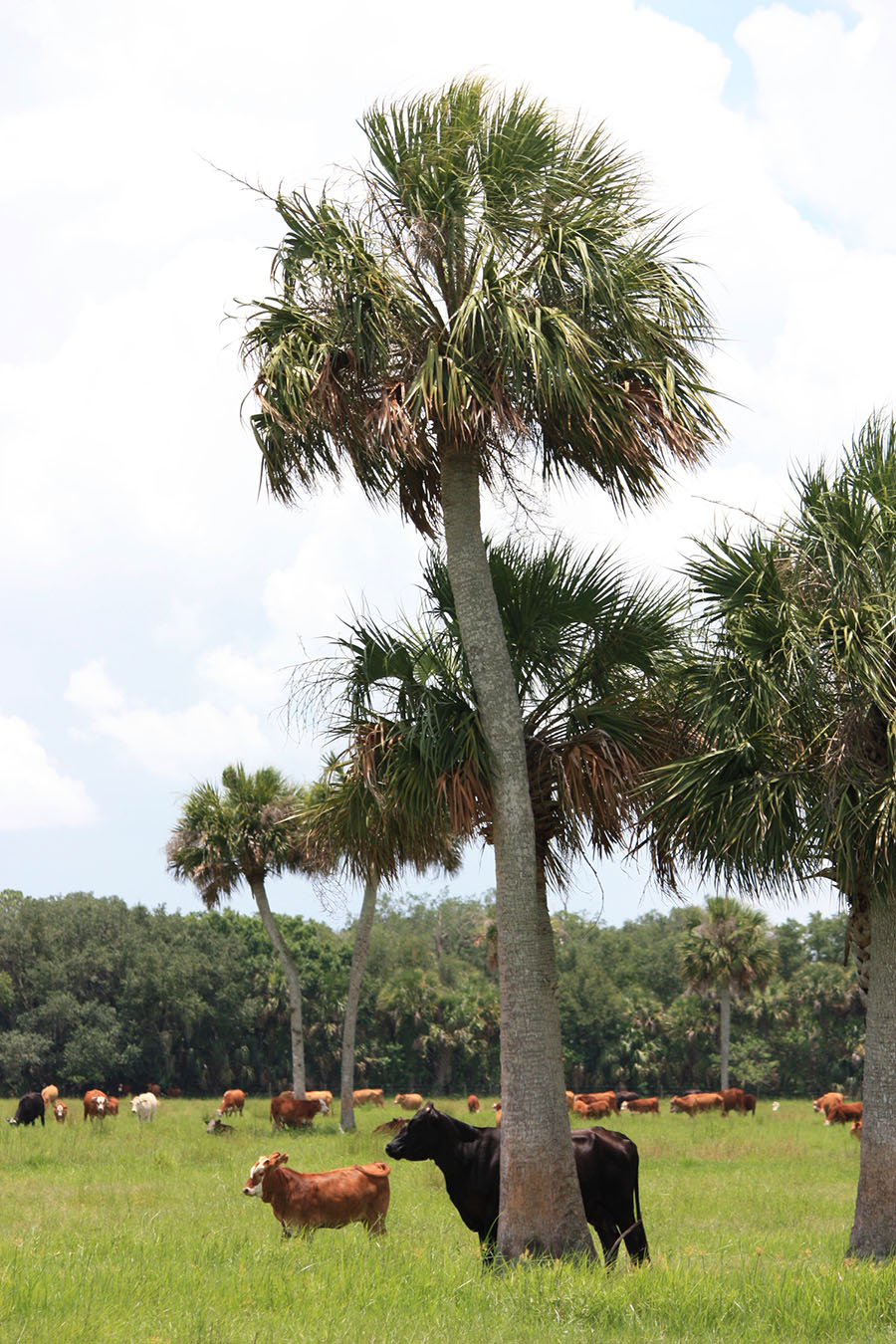 For more than half a century, Deseret's core business has been cattle ranching. We produce calves that are finished in the Midwest, eventually becoming high-quality beef that ends up on kitchen tables around the country. Through long-term vision, innovation, and continual improvement, Deseret has developed cattle that fit Florida's environment and meet the demands of today's beef consumers.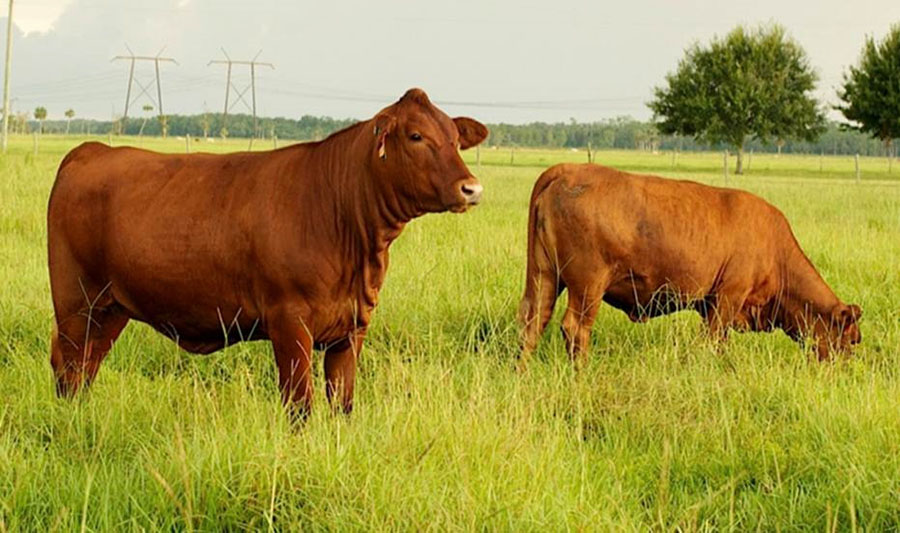 Currently Deseret uses a three-way rotational breeding program that leverages the positive characteristics of Angus, Brahman, Simmental, Red Poll, and South Devon cattle. This program maximizes hybrid vigor to produce cattle that are adapted to Florida's sub-tropical climate and produce quality beef. At Deseret, we raise all our own replacement bulls which are selected for production efficiency and meat quality.
For over half a century, Deseret's core business has been cattle ranching. Deseret currently raises 42,500 cows that produce 36,000 calves each year. Our closed herd allows us to carefully manage our cattle genetics and production practices.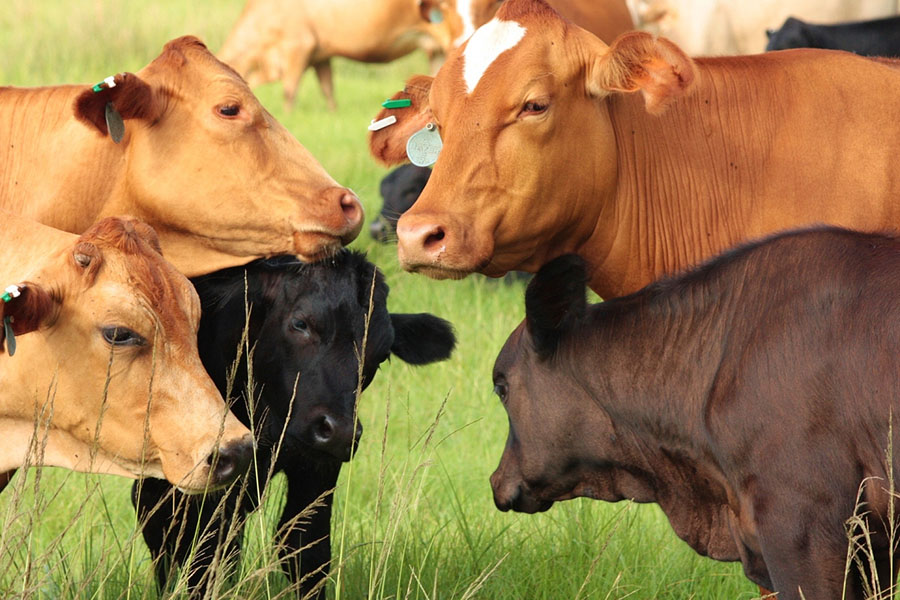 The Ranch maintains a herd of approximately 42,500 cows and is divided into 14 management units. The average unit runs approximately 3,100 cows. At Deseret, a single cowboy typically manages about 1,200 cows. The cows on each unit are further divided into smaller herds, and each herd rotates among several pastures to promote pasture health and optimize cattle performance.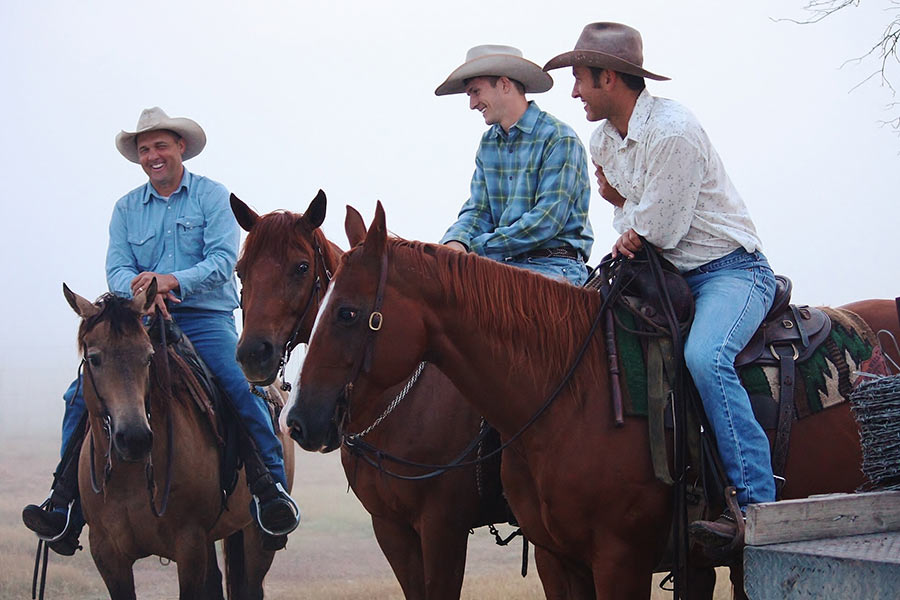 Our cowboys employ the latest innovations in herd health, nutrition, and cattle handling while continuing to utilize time-proven methods passed down through generations of Florida cowboys. Cattle employees at Deseret receive training in best management practices, beef quality assurance, and animal handling. Cattle foremen work with managers and the Ranch agronomist to develop resource and pasture management plans. In this way, Deseret maintains efficient operations while protecting the livestock and the environment.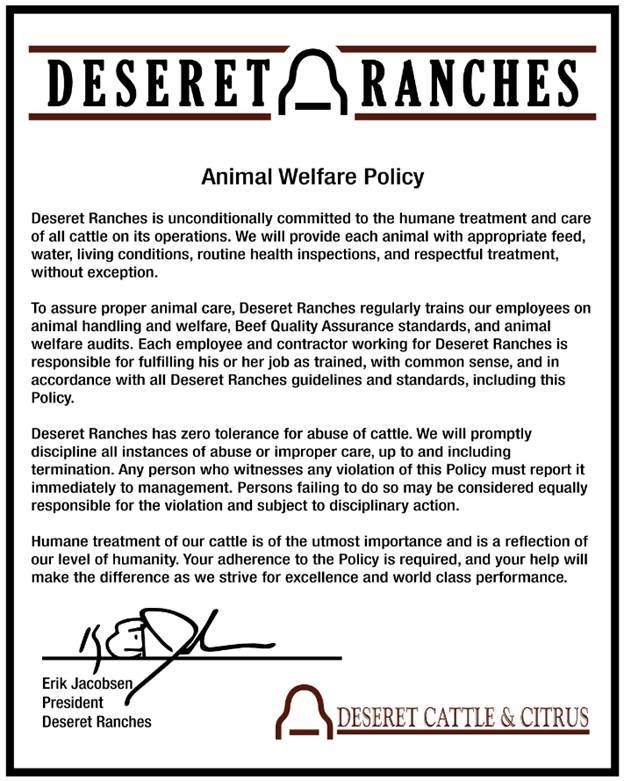 Humane animal treatment is critically important to all of us at Deseret Ranch. The cattle within our fence-lines are entirely dependent on us for their care, making us entirely responsible for their well-being. We believe our cattle are entitled to respectful treatment and healthy living conditions, and we expect all of our employees to adhere absolutely to our animal welfare guidelines. Please see the adjacent document for a summary of our animal welfare policy.