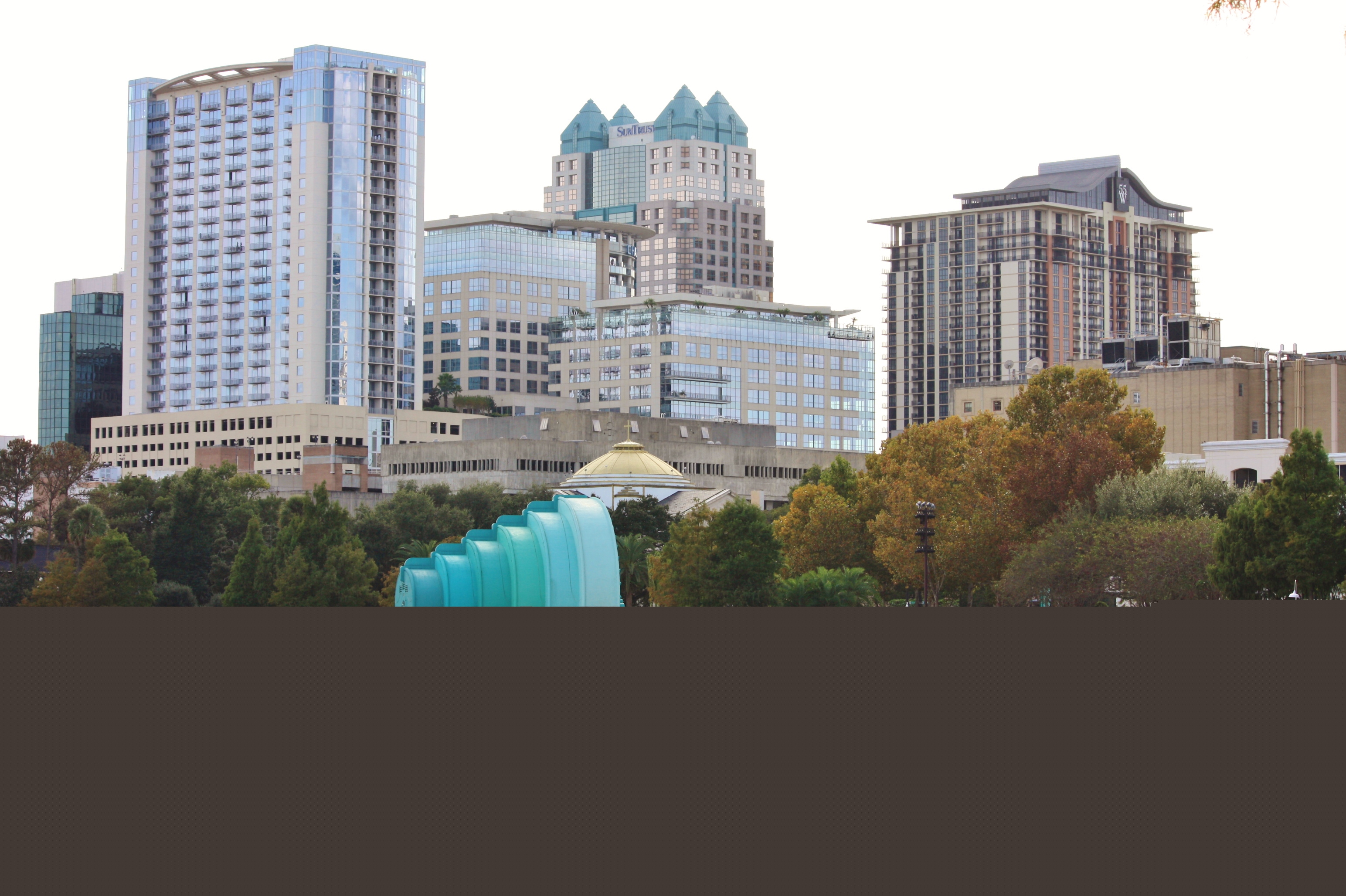 Deseret Ranch finds itself in a unique time and place. First, Florida has a history as one of the fastest growing states. Rapid growth is again coming to Florida, which recently became the third most populous state in the country. More than 10 million people will call Central Florida home by 2080, according to forecasts. It is critical to take time now to apply our best thinking to deliberate long-range planning. By looking decades into the future, we can plan for regional water supply, transportation, education, conservation and other needs.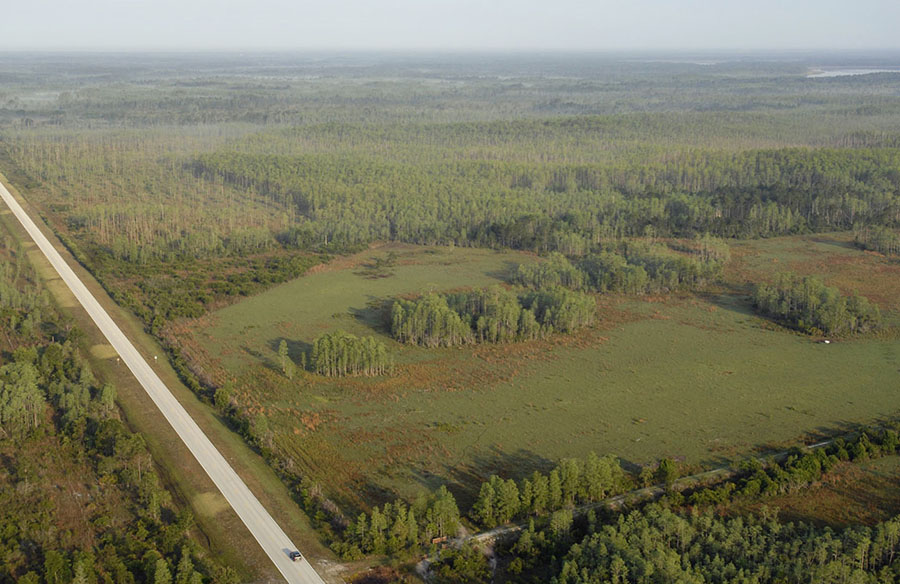 Second, Deseret Ranch is in the path of growth between expanding employment centers in southeast Orlando and along the Space Coast. As more jobs are created in this region over the coming decades, growth will inevitably impact the Ranch. Deseret Ranch has played an important role in land and resource management in Central Florida for more than 60 years, and we are committed to working with neighboring communities to appropriately plan for the next 60 years. When growth does come, we want it to result in vibrant communities that address the environment and improve quality of life.
Osceola County and Deseret Ranch recently completed a sector plan for a portion of Deseret's property. With an area of 133,000 acres and a planning horizon of 2080, this North Ranch Sector Plan presents a unique opportunity to use all the lessons of the past to preserve what's best about Central Florida – including our ranching heritage – while accommodating economic activity in the future.
For all these reasons, Osceola County and Deseret Ranch have worked together to create a long-range vision, or "sector plan," for a portion of Deseret property in the county. This sector plan looks at the environment, land use, economic development, transportation, water supply, and agriculture on a scale and timeframe only rarely seen.
Osceola County and Deseret Ranch began their work in 2013, after Governor Rick Scott invited the County to work with the Ranch to create a forward-thinking vision for Deseret property. Building on a decades-long relationship, County officials worked with Deseret Ranch managers to develop a long-range master plan for 133,000 acres of Deseret's property called the "North Ranch." Florida state law encourages such envisioning through a regulated process called "sector planning."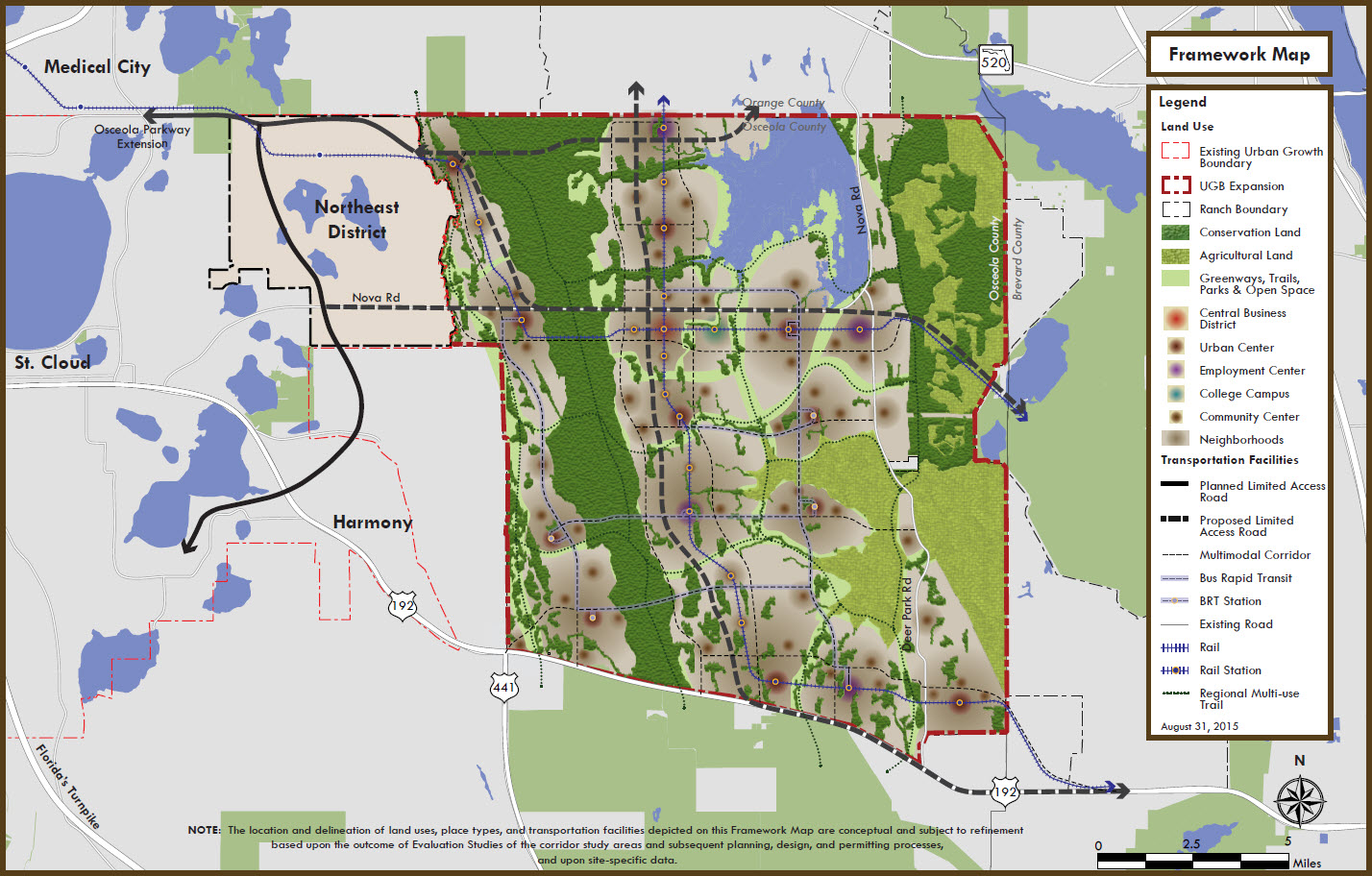 The North Ranch Sector Plan started with an environmental framework that identified significant environmental features and areas that should be preserved. The plan then looked at growing economic centers and population projections and identified future transportation corridors and water supplies to serve them. The plan also designated areas most appropriate for continued agriculture. In short, it balanced societal needs to create a reasonable and comprehensive scenario for the property, looking more than 50 years into the future.
Osceola County planners and Deseret Ranch managers completed the sector plan and presented it to the Board of County Commissioners on May 18, 2015. The plan was transmitted to the state Department of Economic Opportunity, which evaluated the plan in a coordinated review process involving relevant agencies. The state notified Osceola County and Deseret of a short list of recommendations, all of which were addressed in the final version of the plan.
In September 2015 the Osceola County Board of County Commissioners voted unanimously to approve the North Ranch Sector Plan. The state then reviewed the final plan and found it to be in compliance with state statute. It became effective on October 30, 2015, creating a forward-looking framework to guide the future of this portion of the Ranch and region.
What does this mean for the future of Deseret Ranch?
First, there will be no land use changes to the sector plan property for decades to come. Ranching and farming will continue as they have for the last 65 years. Ranching is our way of life, and even decades from now we will still be what we are today. In fact, the plan designates part of the planning area as "long-term agriculture." Deseret will remain one of the nation's largest and most productive cattle ranches as far as we can foresee.
Second, when changes do come to the property, key environmental resources will be protected. The planned protections will ensure that there is connectivity across the landscape and that natural systems retain their function. About 56% of the planning area is designated as conservation, parks, and open space.
Third, whenever growth comes, there will be a framework in place to avoid piecemeal decisions, minimize unforeseen impacts, and establish a vision for great communities to be built in future generations. This can reduce automobile dependence, with more opportunities for commuter rail, bicycles, and pedestrian travel. We will not have to react to growth pressures after the fact.
Fourth, the plan can reinforce and focus regional job growth by connecting high-tech job clusters that surround Deseret. Employers look for good transportation, and the plan forecasts what roads will be needed and where.
Fifth, the plan identifies future water demand for the property and potential water supplies. Central Florida has rightly devoted significant attention to water supply planning in recent years, and the sector plan supplements the regional work already accomplished.
We sincerely believe that the North Ranch Sector Plan will serve as a balanced and thoughtful guide to smart growth that preserves the wonderful quality of life we enjoy in Central Florida. The sector plan strengthens Deseret's ability to continue ranching and farming and will help preserve Central Florida's cultural heritage of working ranch lands and agricultural production.
For more information, please see the North Ranch Sector Plan section of Osceola County's Strategic Initiatives website at http://www.osceola.org/agencies-departments/smart-growth/north-ranch-sector-plan.stml.