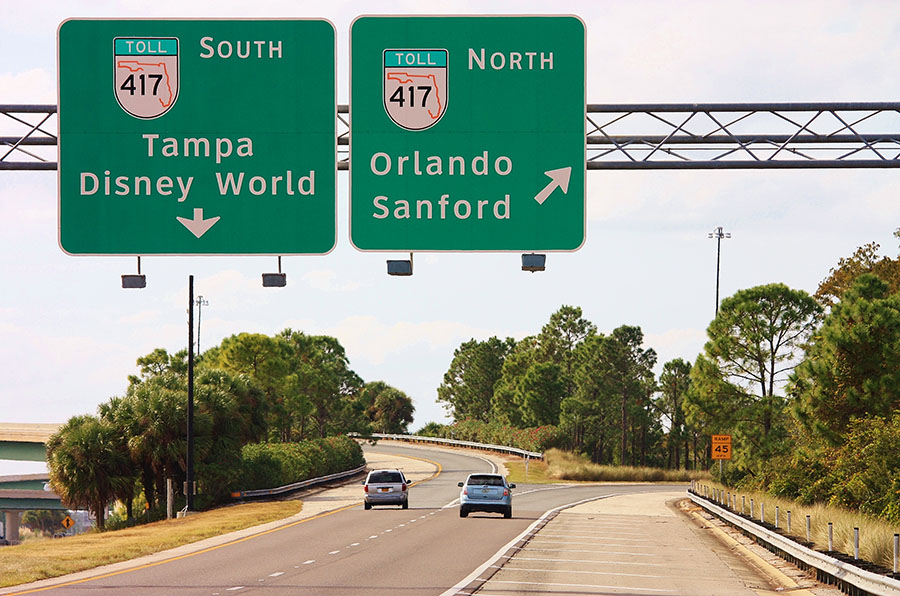 Thoughtful long-range transportation planning is crucial to providing a prosperous future. According to economic development experts, efficient transportation is key to both attracting employers and retaining the employees that fill those jobs. Proper transportation planning helps prevent the infrastructure problems that have sometimes diminished the quality of life in Central Florida and helps preserve the environment that enhances that quality of life. These problems will be avoided by fostering smart, quality growth in safe and walkable communities built around a variety of transportation options.
The Deseret Ranch occupies a key location in the region between Orlando and the Space Coast. Many significant roads already cross the Ranch, and concepts for future roads, rails, and trails likewise plan to bisect Deseret property. Deseret believes in preserving transportation corridors for future growth and connectivity, as was done by the East Central Florida Corridor Task Force.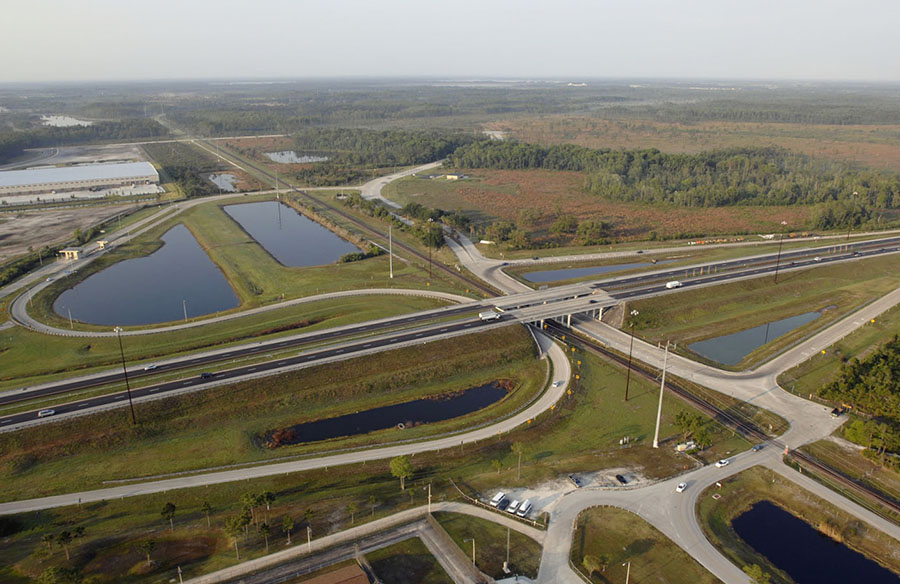 Deseret recognizes the current road network will not be sufficient to handle a doubling of the region's population over the next 50 years. Innovative long-term planning must occur now so that corridors for necessary transportation facilities are not blocked by development. Corridors must be planned that will be adequate to service new growth and take pressure off existing roads.
Future plans must allow for transportation choices in addition to roads. A regional public transportation system involving high-quality facilities such as commuter rail and light rail will ease the burden on the road network, provide new transportation options, and reduce household transportation expenses.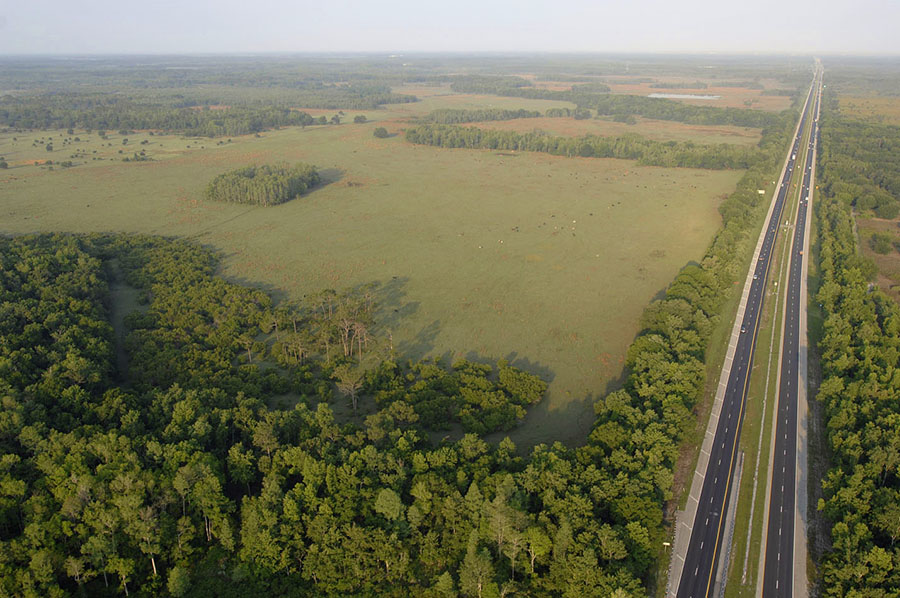 The Ranch, because of its size, key location, and single ownership, can play a key role in addressing regional transportation challenges. We believe that future transportation corridors across the Ranch can be an important part of plans for the region's future in connecting the Space Coast and Melbourne to Orlando, providing hurricane evacuation routes, alleviating traffic congestion, preserving sensitive areas, and, most importantly, in establishing communities or "centers" where growth can be absorbed.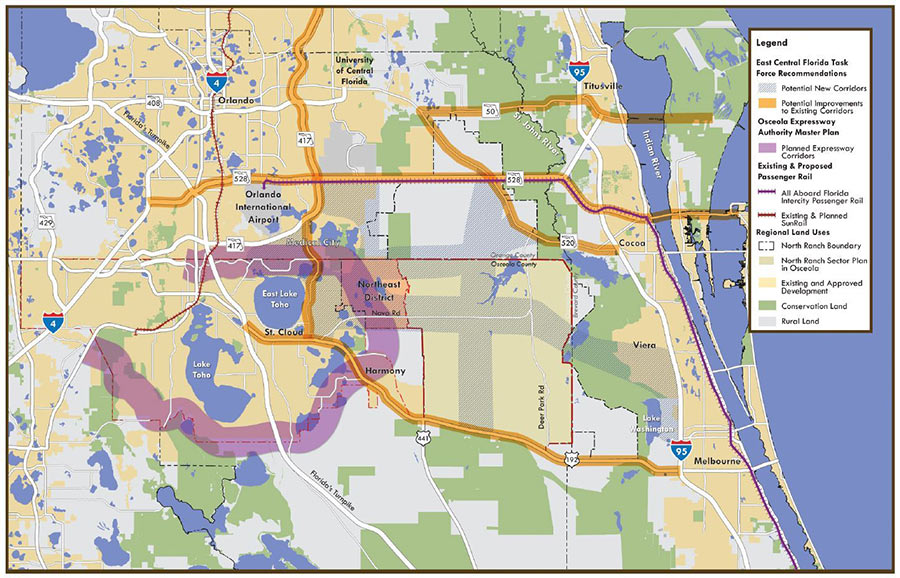 For these reasons, Governor Rick Scott signed an executive order in November 2013 establishing a task force in East Central Florida as part of Florida's Future Corridors Initiative. The Task Force was a collaborative effort between state and local governments, private landowners, and economic development, environmental, and agricultural interests, and Deseret Ranch property figured prominently in the study area. The Task Force looked out 50 years – beyond the normal planning horizon – to develop consensus recommendations on future transportation corridors serving established and emerging economic activity centers in portions of Brevard, Orange, and Osceola counties. The Task Force completed its planning efforts in December 2014, and issued recommendations to the Governor. Deseret Ranch supports the Task Force's recommendations and its efforts to chart a course for the future of this area.
For more information on this visionary effort, please see the website of the East Central Florida Corridor Task Force at http://www.ecfcorridortaskforce.org/.