Every story has a beginning, and Deseret Ranch's story began in 1947 when Henry Moyle was in Georgia on assignment for The Church of Jesus Christ of Latter-day Saints. The Church had a long history of self-reliance and providing for its growing membership, often at the frontiers of the nation. The Church had also owned some small farms that it used to feed people in need and was interested in owning additional farms or ranches. With some experience in agriculture and familiarity with the southeastern United States, Moyle proposed the idea for a large cattle ranch. Moyle tasked an associate, Heber Meeks, with finding a good piece of productive ranch land that would serve as an agricultural investment and a resource to feed people in times of need.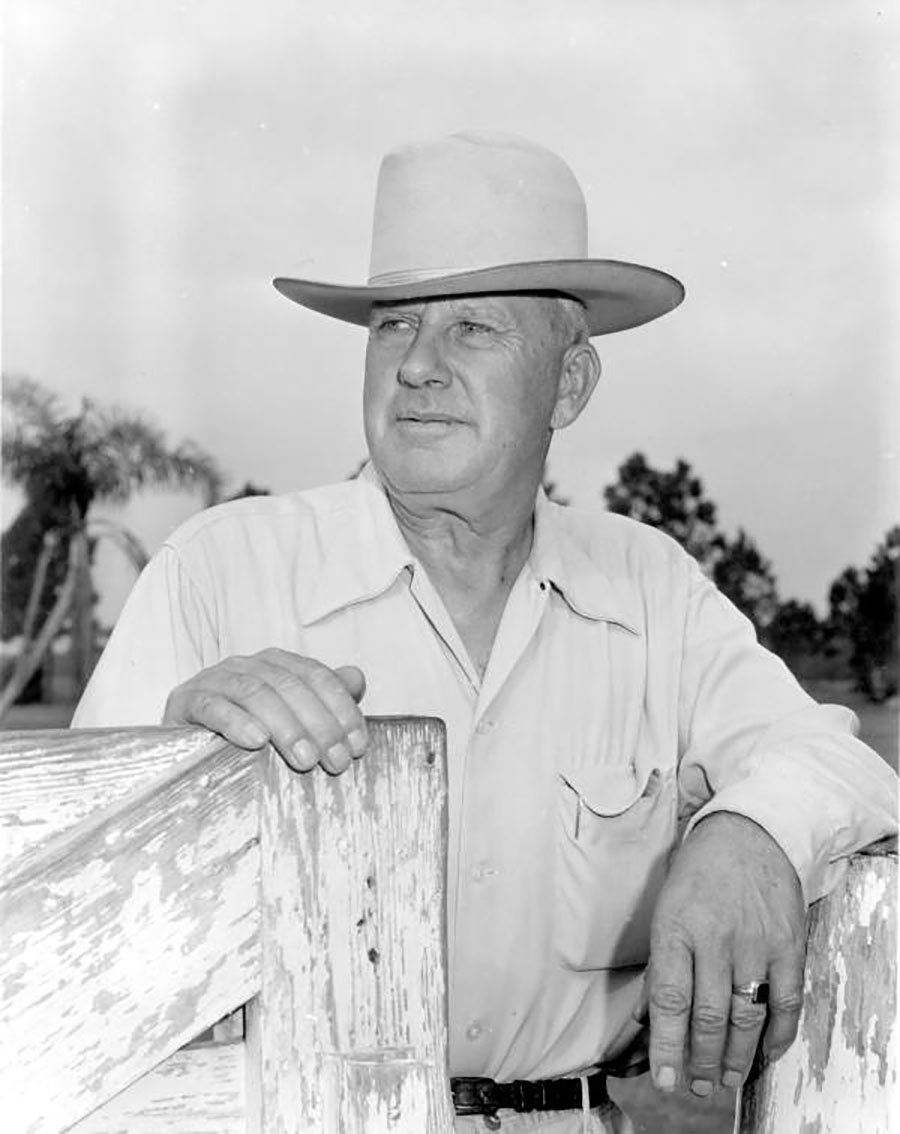 Meeks began looking for about 10,000 acres and before long found some property in central Florida with good potential. Moyle encouraged Meeks to continue his search and to target larger parcels. In 1949, Meeks identified 50,000 acres belonging to a timber company. Most of the pine and cypress had been harvested to the point of near depletion and with little thought of regeneration. The rest of the property was covered in swamps and palmettos.
Despite the property's rough condition, Moyle and his team had a vision. In 1950, Moyle acquired the first parcels for the Church and within two years pieced together the core of the ranch, over 220,000 acres. Most of it was raw ground, with the old Carroll Ranch being the only part of the property with any pasture (about 4,000 acres) or homes (five). Grazing on the rest of the parcels was limited to native range lands of poor quality wiregrass - where there was any grass at all. Infrastructure was almost non-existent, with only some sheds, and a few miles of fence to support the fledgling operation.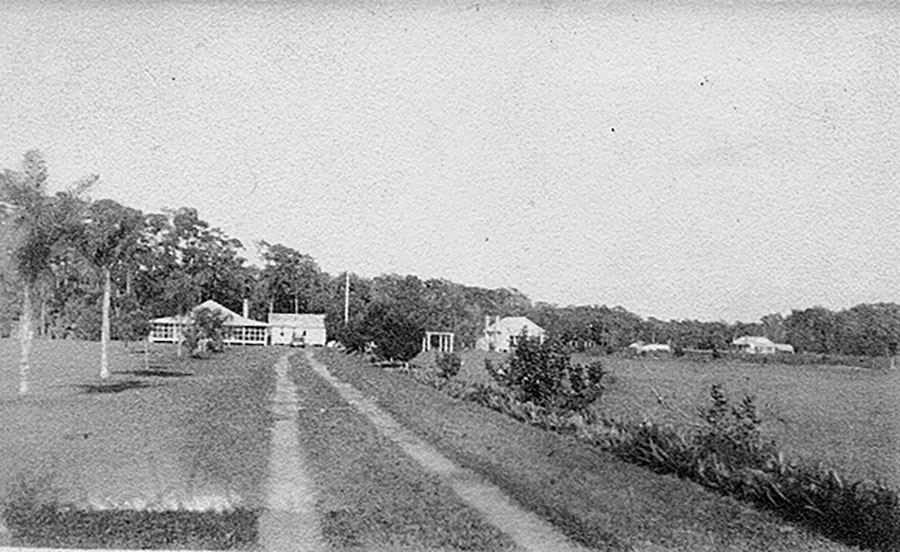 The sandy roads were often impassable by car for much of the year. This was long before the days of Disney World, and Florida's population was a tenth of what it is today.
Henry Moyle had a vision for the property in Central Florida, and in 1950 acquired the first parcels that would form the core of the Ranch.
After the property was acquired, Meeks and Deseret managers set to work. Several families with ranching experience in the western United States were invited to come to work, selling their own ranches back home to join the effort in Central Florida. Many of those early families stayed, put down roots, and became proud Floridians whose third-generation descendants still work at Deseret today. Early Deseret managers noted in 1954 that the Florida ranch could "not be operated in the same manner as a Western cattle ranch" and set about to establish ties with local experts to develop an operation suited to Central Florida.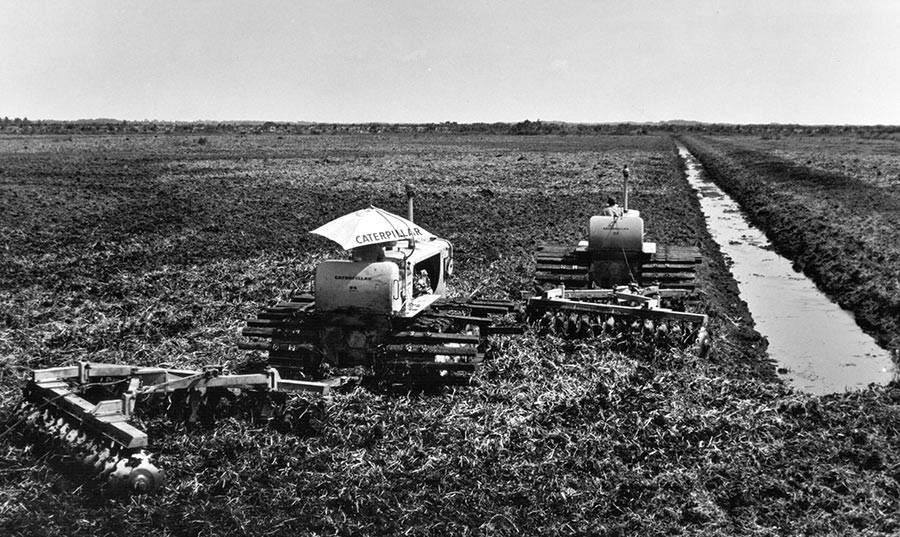 Based on that advice and their own experience, Deseret ranchers began to implement the vision that was the impetus for acquiring the property. Cut-over timber ground was cleared of stumps and palmettos, then disked, limed, and seeded. Hundreds of miles of fence had to be built and 200 miles of roads were constructed or improved. Canals and ditches were constructed to remove excess rainwater during Florida's wet summer months or to provide irrigation during the rest of the year.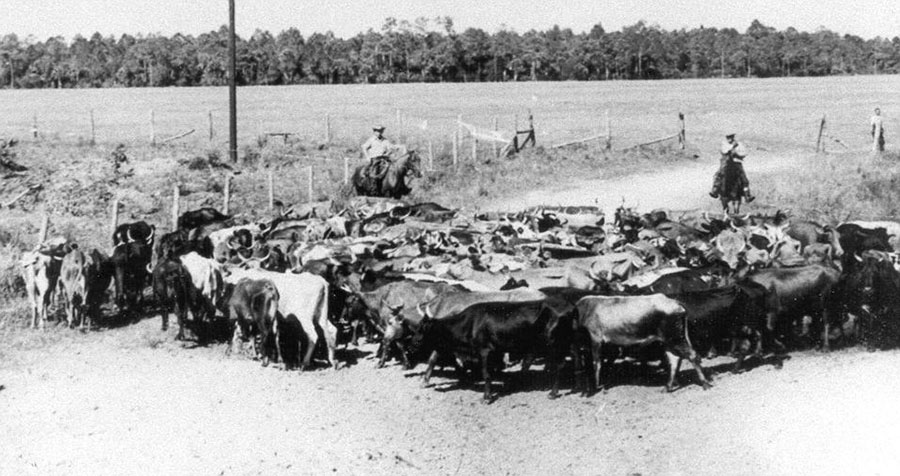 The heat, humidity, insects, and heavy rainfall required specially bred cattle that did not exist when Deseret was first founded. In fact, Deseret's original herd was purchased from a local cattleman, John Partin. Partin said he had 3,000 cows on open range, but after 9 months he rounded up 7,000 for sale. Like most Florida cattle at the time, these cracker cows typically weighed less than 700 pounds, had conception rates of only 25% and had calves that weaned at 250 pounds. Four-hundred bulls were brought in from Texas to improve the genetics and a cross-breeding program was developed.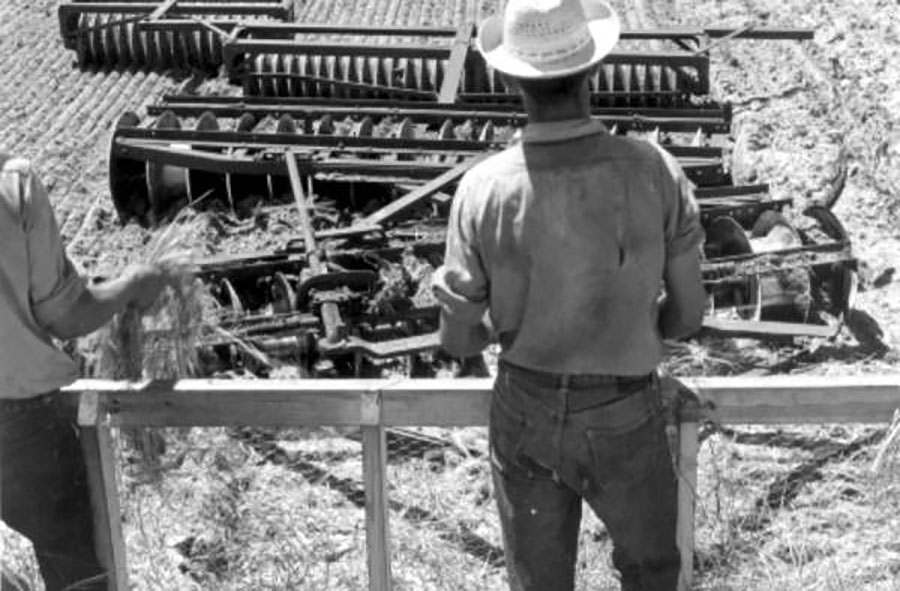 Ranch managers also realized they would need higher-quality grasses if they were going to improve production and began to work with universities to produce higher-quality varieties suitable for subtropical Florida. Deseret partnered with local ranchers and academics from the University of Florida to improve its breeding and production systems. That was the start of Deseret's ongoing effort to produce cattle that are adapted to Florida while leading the industry in performance.
Many of those early families stayed, put down roots and became proud Floridians whose third-generation descendants still work at Deseret today.
Over the years the work at Deseret has been led by a series of outstanding managers with different skill sets. Leo Ellsworth, one of the early Deseret managers, was a visionary manager who originally built production capacity and much of the infrastructure. Later, Harvey Dahl focused on turning that capacity into production. Paul Genho, a Jacksonville, Florida native with a PhD in animal science from the University of Florida, managed Deseret for over a decade and further increased capacity and cattle production. The current Deseret general manager, Erik Jacobsen, is a graduate of the University of Florida holding a BS degree in Animal Science and an MBA from Brigham Young University. He is originally from Lakeland, Florida and has been associated with Deseret since 1986.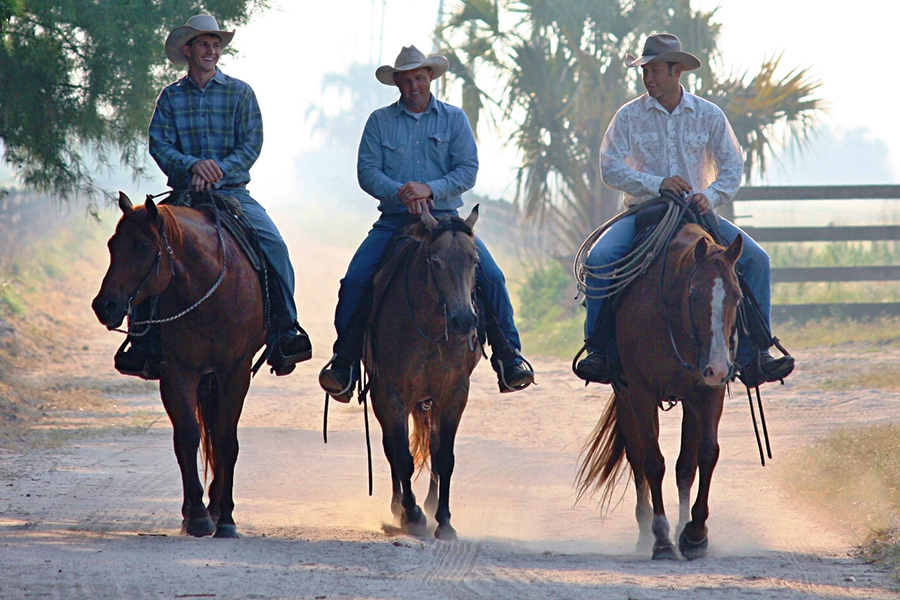 In many respects, the decades-long improvements begun by ranch managers in 1950 continue even today. Deseret currently employs about 80 full-time, highly-skilled employees, including many Florida natives. Values of personal integrity, education, hard work and community service, coupled with solid production skills and industry-leading know-how, built the Ranch and continue to be paramount today.